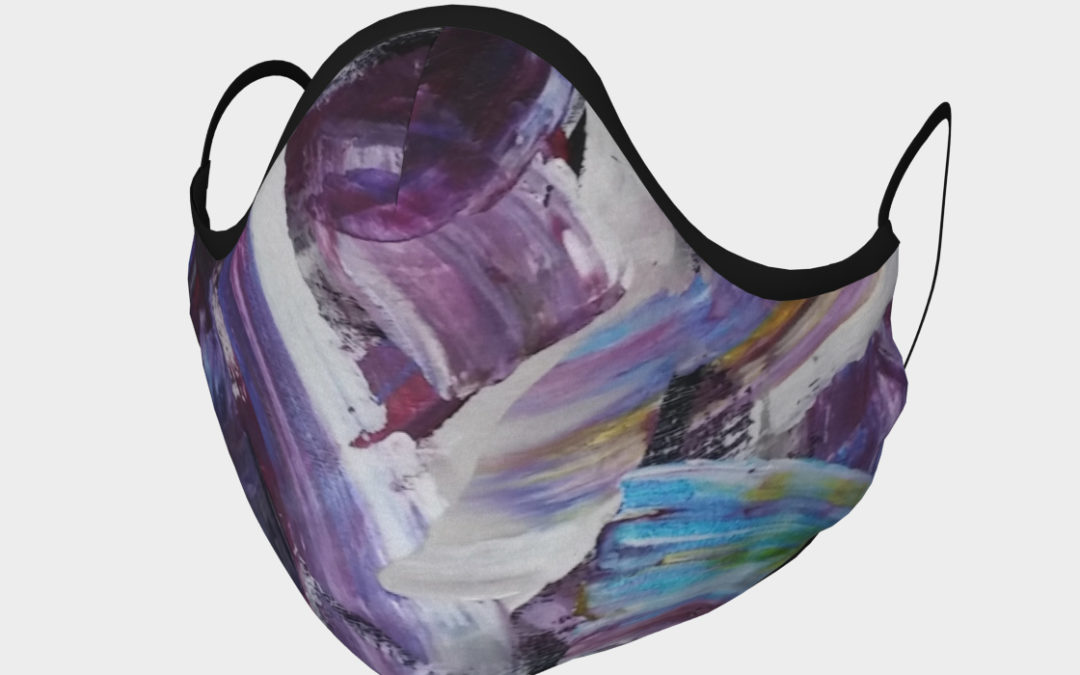 Select Prints in Face Mask Collection from Paintings by Janet Gervers 
Now more than ever, we are finding ourselves in uncertain times with Covid-19. We need to protect ourselves and each other by wearing face masks aka face coverings.
Since you're required to wear one, you might as well go in style and be unique! You can do this when you're wearing a face mask with select paintings with my art printed on them!
The process is a specially formulated  one for masks on cotton sateen fabric, with a filter .  Extra filters are available too to insure you increase the life of your mask. They are produced in Canada, not China, which to me is important to insure quality of product without harmful chemicals.
You can peruse the  3 masks with my paintings printed on them, plus more details in my Art Shop. In addition, I've added a fun leopard print collection, currently in 3 colors, so you can proudly show your leopard spots to the world!
I would love to see a photo of you wearing your mask! You can post it on my personal Facebook page or send a note on the Connect page. I hope you enjoy wearing art on your fce and supporting an independent artist!
Thank you!
Janet Gervers