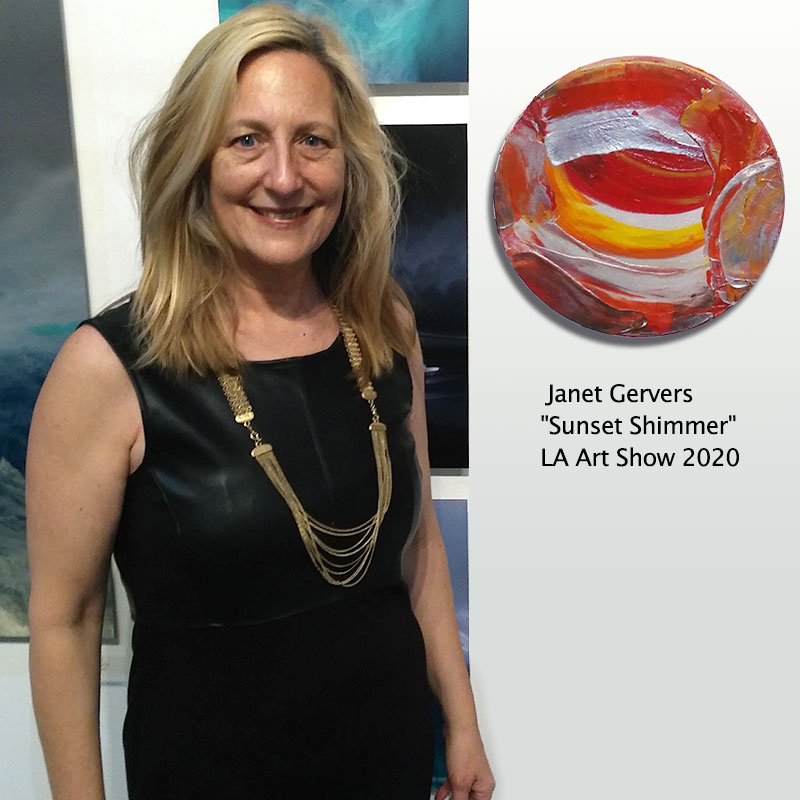 Janet Gervers Paintings in the 2020 Los Angeles Art Show
Brand new paintings by Janet Gervers will be exhibited in the BG Gallery booth at the LA Convention Center (South Hall), Downtown Los Angeles, from February 5-9, 2020.
Janet feels truly honored that has been invited to have 
her art in 
the 2020 LA Art Show by BG Gallery! 
The paintings will be unveiled for the first time at the international art show that brings thousands of people every year to view and buy art work from artists – both established and up and coming.
BG Gallery is located in Bergamot Station in Santa Monica, CA. Four of Janet's paintings were selected for the juried "Spectrum" exhibit in the summer of 2019 at BG Gallery.