Abbot Kinney First Fridays – Venice, CA Lifestyle: Fashion, Food, Fitness & More!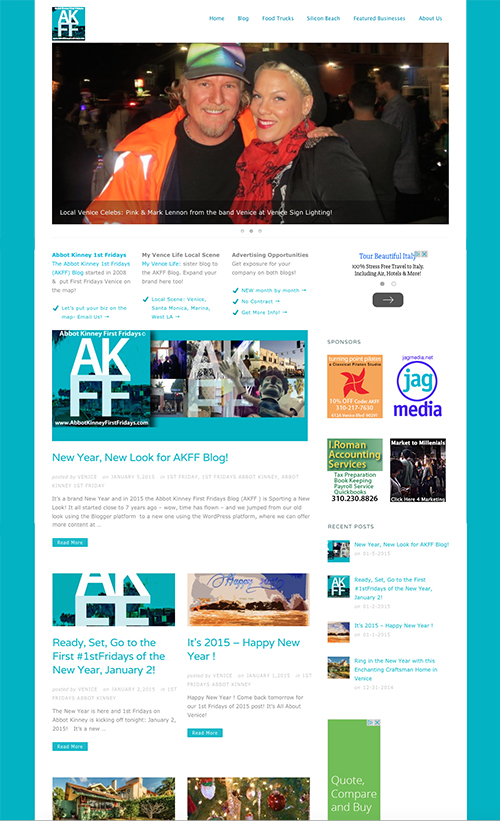 Janet Gervers is the creator of Abbot Kinney First Fridays Blog, a Page 1 Google Blog in a dozen+ categories.
In addition, over 60 websites link to AKFF including the Los Angeles Convention & Visitors Bureau, Huffington Post, LA Weekly, UCLA, Trip Advisor and more!
 The blog creates original content that attracts Los Angeles  millennials, interested in beach lifestyle, fashion, food, fitness and tech in Venice, CA and surrounding beach areas, including Santa Monica, and Marina del Rey.
 The AKFF Blog is a great vehicle to spread the message about your brand to the Los Angeles Market!