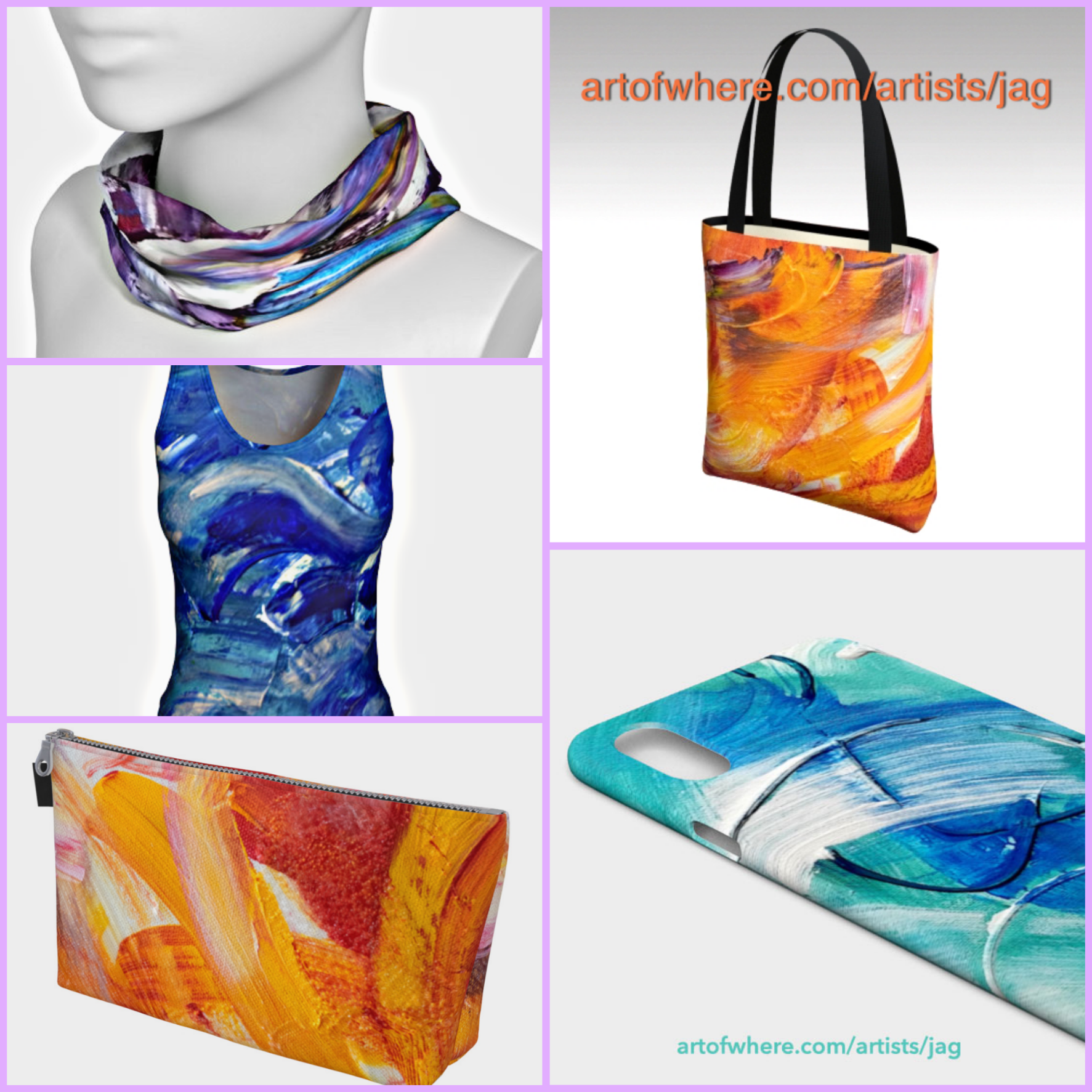 Janet's art boutiques features
Art on Demand with: 
prints of her original abstract paintings and nature photography on apparel, device cases (think iphone), totebags, cosmetic bags, athletic tops and home decor to brightern up ypur liveing space.
Own a piece of  Janet's art – wear it or hang it on your wall. Prints can be made on a variety of surfaces like metal and wood.