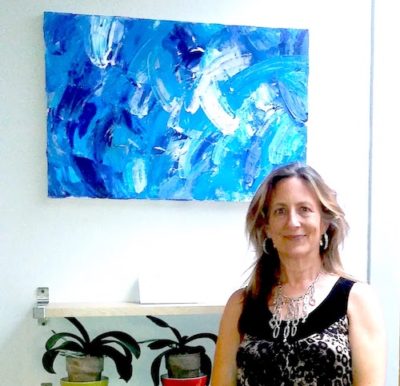 Janet Gervers is an Abstract Painter, Digital Artist and Photographer from Santa Monica with an office in Culver City, CA. Contact Janet via the form below, to setup an appointment  to view my art and  your areas of interest.  Abstract Paintings are available for purchase or staging and complements a variety of spaces. Office location in Culver City with a selection of abstract paintings on canvas – convenient to beach areas including Venice, Santa Monica, Marina del Rey, Playa Vista and West Los Angeles.
Get in Touch Direct with Janet:
Visit Janet's Online Art Boutique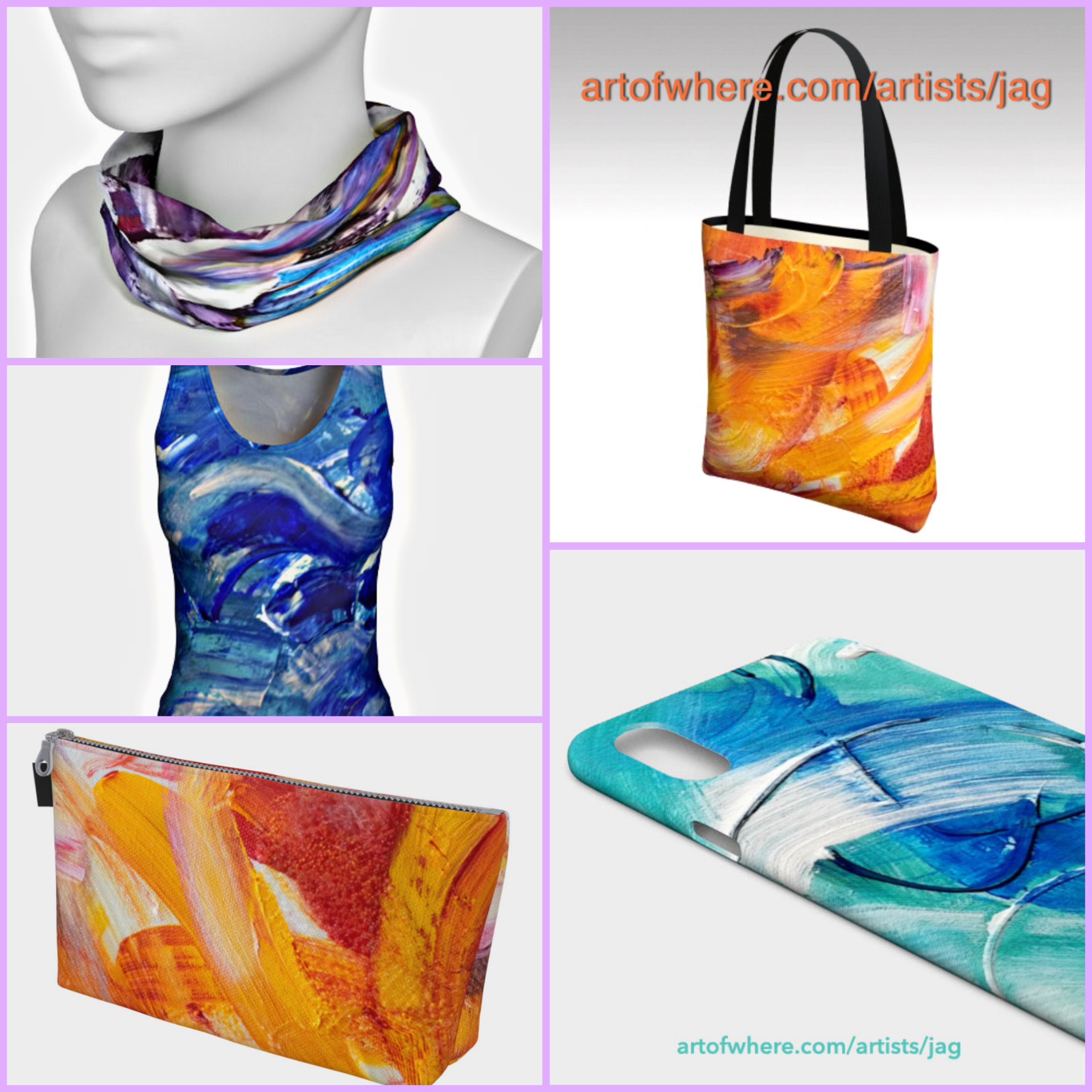 Janet's new art boutique features prints of her original abstract art on wearable art, device cases (think iphone), totebags, cosmetic bags, athletic tops and prints. Own a piece of  Janet's art and wear it or hand it on the wall. Prints can be made on all kinds of interesting surfaces like metal and wood.  Make sure to browse the boutique  for some art pick me ups!  Get something  unique and support a living artist!
Social Links:
Instagram: instagram.com/jagvenice/
Facebook: facebook.com/JanetGervers
LinkedIn: linkedin.com/in/JanetGervers
Google+: plus.google.com/JAGvenice
Twitter: twitter.com/JanetJagmedia